Nostalgic and whimsical wood crafts, decor, and toys
"My toys are uniquely created in love with the intention of letting imagination and creativity naturally abound in children."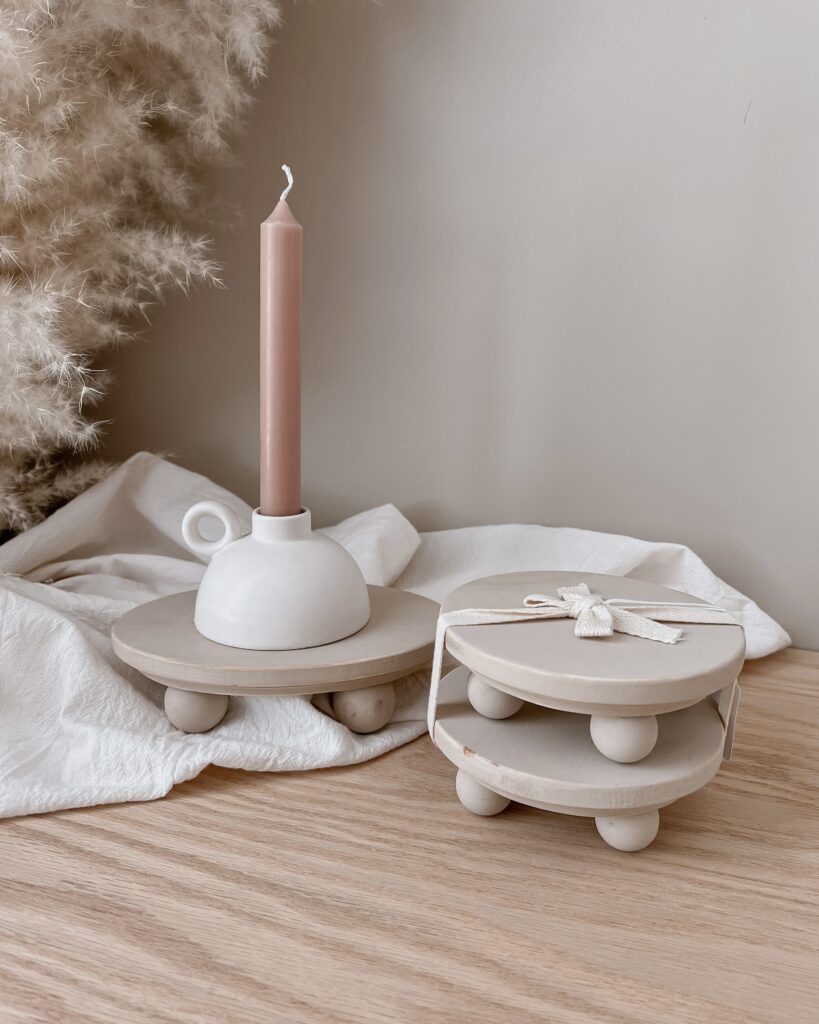 Georgia based artist and designer, Bridget Morningstar, has been honing her skills and embracing creativity since graduating Magna Cum Laude with a B.A. degree in Studio Art and Design from Georgia Southern University. Always having been an artist by nature, Bridget now applies her God-given talents, and her years of experience, towards her own craft business, Fox in the Pines Designs. Bridget's vision of taking the lessons learned through her college experience and marrying them with her own passion for design and craftsmanship has helped to further develop her business goals. Giving God the glory along the way, Bridget's business has grown through her investment of time and energy towards further developing her own handcrafted products that she hopes will inspire people to embrace a simplistic, beautiful way of living.
Meghan
The crown is absolutely beautiful. The fabric and the stitching are such high quality and the wooden wand has a raw, natural charm. The attention to detail with the gift wrapping, the ribbon and thank you card, the handwritten note, and the heart paper clip all demonstrate Bridget's passion for Fox in the Pines Designs!
Kimberly
The wooden rattle is just perfect! Celebrated her 3 months today and it's the first toy she has gripped in her hand. Thank you so much!
Jordan
We LOVE this crown. I purchased it to use for our family for family birthday celebrations. I love that it's adjustable, high quality, and reversible! This is the crown you're searching for!
Alexandra
Receiving my order this morning reminded me why I love handcrafted things so much. This adorable wooden toad stool is indeed charming, beautiful, and rustic. Such creativity and love went into this, it is perfectly imperfect, and no two are alike! I smile each time I look at it. Bridget is a seller who truly appreciates her customers. Her excellent communication and kind words confirm this. My order was packaged with such care, in a lovely presentation - it was like opening a Christmas present. Thank you so much for everything, including the fast shipping, and discounts.
Debra
Very good quality and just what I needed! Quick shipping also, I will definitely be back!
Jillian
The shipping was really fast. I shipped it directly to the birthday girl, but she is loving it.
Hannah
Absolutely adorable! Wanted a lovey for my son that was made out of the muslin fabric; this was perfect! He loved it so much!
Linda
I love this adorable pillow. It is a super cute, fun addition to my sofa, and I may use it as a lumbar pillow for a long drive coming up. The quality is excellent, and the cute factor is fabulous. This was made with love for sure. Sweet packaging too.